Greater London
Removals Greater London
A life can easily become stagnant as you face the same routine and sights every day. It can be revitalized though with a removal. A home relocation can allow you to be closer to important places, have nicer surrounding, more room, give you chance to decorate and much more. A new workplace can help your business to succeed by putting you in a prime location, expanding your office, granting you access to new facilities and much more. None of this comes easy though because a relation takes a lot of work. You have to put in many hours of planning, packing, moving goods, transporting things and much more. However, you don't have to worry about any of this for your Greater London move because we at London Removals can help.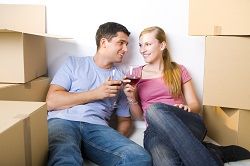 A phone call to us on 020 8746 4366 can see every tough challenge disappear. As a professional removal company, we can give you all the services and support you need from the moment you get in touch with us. We can give you advice and answer your questions to start, but our main services are what you really need. Our moving team can provide packing materials and put them to good use, they will carry your things, transport them and much more. We can also provide storage facilities to make your move even more convenient.Greater London refers to the entire region of London, comprising of all other sections. There are over 80 million people who live here, with countless thousands visiting every day. At the heart of the region is the City of London, the capital and hub of the UK. It attracts people for many reasons, from important business deals to tourism.
There are countless things to do and see here from historical landmarks such as Tower Bridge, the Palace of Westminster and more, to world famous museums, arts galleries, theatres and more. Shops and markets are common, so you're bound to find whatever you look for. There are several major stadiums where so if you want to catch the biggest sports games or the most popular entertainers, you can do it here. Greater London also has an active nightlife, with many clubs and pubs to discover. If you are looking for something more relaxing, then there are dozens of spectacular parks and reserves to visit.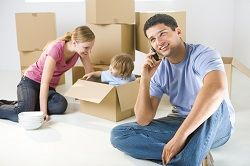 With all of is to look forward to, then you will want your relocation to go well. We can guarantee this for you from the moment you call. Our operators are standing by and they have the knowledge and experience to give you all the info and advice you need. They can fill you in on the process to give you a better understanding and tell you about our services. Calling us on 020 8746 4366 allows you to request a free quote that can help you get excitably what you need and at a great price. You can reject any deal if it's not what you are looking or and we'll aim to find something more suitable.
All of our services are carried out by skilled movers. Each member of our staff is accredited and capable, so a move with their help is certain to go well. Our staff can help you pack your things, provide removal boxes, carry large goods in and out of building, rainproof items with their moving vans and much more. We also offer storage facilities and our Man and Van service can't be beat.
To hear more about what London Removals can offer you, give us a call today.