South East London
Removals South East London
Are you moving to South East London? Perhaps you're going to be relocating your business there, or perhaps you're moving to a new home. It might be that you're coming to the area for the first time, and perhaps even coming to London or to the UK for the first time –– or maybe you're just moving down the road? Perhaps you've got a whole mansion's worth of things to move? Perhaps, on the other hand, you're only planning a very small-scale move? No matter what sort of move you're going to be undertaking, no matter how far you're going, and no matter how much you need to transport, London Removals is the removals firm for you. With a great attitude and experience in every aspect of the London removals business, we can offer all the products, services, and skills that you'll need to get your move to South East London completed without any fuss or hassle. To learn more about what we offer and how it can work for you, just give us a call today on 020 8746 4366 and ask one of our representatives for your free quote.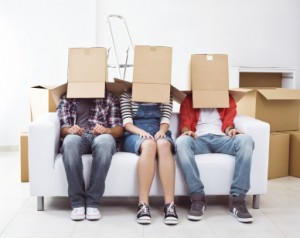 South East London is normally taken to mean the area to the south of the River Thames and to the east of the very centre, covering Bexley, Bromley, Greenwich, Lewisham, and Southwark. It includes some of the most vibrant and interesting areas of London, and is a great cultural, residential, and commercial hub.

Greenwich contains some of the most famous and interesting places in London. It is famous for the Greenwich Meridian and Greenwich Mean Time, the basic standards of reference for location and time used the world over. This is just part of its well-known maritime history. Other parts of this history include the famous Royal Naval College, the Royal Naval Hospital, and the National Maritime Museum. Until the late 19th century, Greenwich was considered a part of Kent, rather than London, and it retains its green, leafy character, which can make it a welcome relief from the bustle of the city.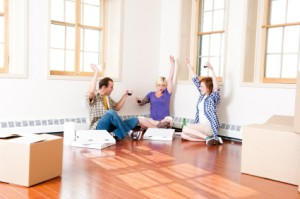 Southwark is one of the oldest parts of London. Lying very close to the city centre, it is sometimes considered a part of Central London, and is certainly absolutely central to the life of the city. It has a number of interesting features. One of the chief of these is Southwark Cathedral, which has stood on the site in some form for more than 1,000 years. Parts of the building which stand today date back to the 13th century. Outside its gates is Borough Market, one of the largest food markets in the world, famous for the quality and variety of food on sale there. It is crowded on weekends, with Londoners and tourists coming to shop and taste. The market has become famous enough to feature in a number of high-profile recent films, including Bridget Jones's Diary and the Harry Potter films.

It's clear that South East London is a great part of town to move to. With so much going on, and with convenient transport links to the centre of the city, you'll find it a stimulating and exciting part of the city to live or work in. When you're moving to a busy area like South East London, though, it's important to make sure that you move with a company that knows the area and the moving business inside out. That way, you can make your move smoothly and easily. To learn more about London Removals, just give us a call today on 020 8746 4366.