South West London
Removals South West London
When you're planning your move to South West London, it's important that you choose to work with a removals company that knows the area and the removals business inside and out. That way, you can be confident that your move will happen with an absolute minimum of fuss and disruption. Here at London Removals, we firmly believe that moving day ought to be a smooth and easy experience. With years of experience moving in London and a great can-do attitude, you'll find that our talented team of movers are just the ones you need to get you on the road. To learn more about the services that we offer and how they can work for you, just give us a call today on 020 8746 4366. One of our representatives will be happy to tell you more about what it is that we provide, and offer a free quote. From there, it's sort step to a more personalised assessment to evaluate the best way to get your move underway.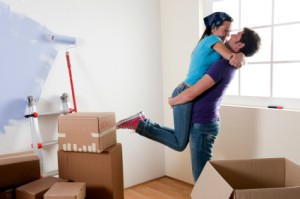 South West London is a very diverse area of the city, and includes areas which are very built up, others which are very leafy, and important hubs for business and entertainment. This sort of diversity means that, no matter what you're looking for in your new home or office, you'll be able to find something that suits you in South West London. The area is normally taken to include Croydon, Kingston, Richmond, Wandsworth, and a number of other areas to the south of the River Thames and to the West of the centre of the city.

Richmond is one of most attractive and affluent parts of London, and is one of the very wealthiest areas of the whole of Britain. It is primarily residential, with residents commuting into London. It is home to Richmond Park, one of the most important green spaces in London, as well as a number of other conservation areas. Richmond Park is large –– almost 2,500 acres –– and is a National Nature Reserve and Site of Special Scientific Interest. Created in the 17th century, it is famous for being the home of more than six hundred deer, as well as a whole host of other wildlife and plants.

Next to Richmond, Kingston upon Thames is another major residential hub. It is suburban, and lies 10 miles away from the centre of London. Nonetheless, it is well served by overground trains, which has made it an attractive place to live for people working in London.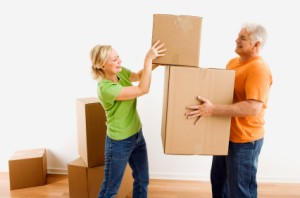 Closer in to the centre of town, Wandsworth is another major commuting hub. Once well known for industry –– it was famous as a centre for brewing and gasworks –– it is now a rather affluent area, with a number of new riverside developments attracting families and young professionals to the area. It is well served by public transport, with connections with both the London Underground system and overground trains, making travel into the centre of London very convenient.

As you can see, South West London is an attractive and interesting area of town to move to. It is especially suitable if you are looking for a residence within easy commuting distance of the centre of London. To make sure that your move there gets underway as smoothly and easily as possible, you ought to get in touch with a removals company with the skill and experience to make moving work for you. Just give London Removals a call today on 020 8746 4366 and ask for your free quote.