Moving Home
Moving Home in London Made Easy
There are positive moments in life that can change things from then on. A marriage, having a child, starting a new job, and more, each one alters your existence from then on, bringing new properties and routines. They can be scary sometimes because they change so much. You are leaving your old ways begin and things may be too different or tougher. These worries are usually unfounded though, because it may take you while to get used to everything, it will be worth it in the end.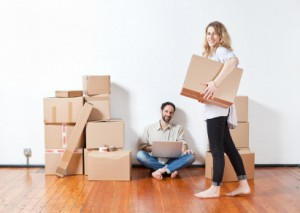 An event that can cause such change is moving home. You will be faced with new surroundings, new people, new challenges and much more. Every part of your life can change and so you should prepare as much as possible for everything. This can include getting used to your new area, letting people know about your change of address, working out what you may no longer have access to and more. A home removal can also be tough in the regard of actually performing it. There are so many chores and tasks to complete that it quickly becomes overwhelming. You need not worry about this though because London Removals can help when you call on 020 8746 4366.
We are an expert home relocation team that can assist with every aspect of the process. This will begin when you call us up because our operators are standing by. These knowledgeable and friendly people can impart all the information you require. We will tell you about the moving process such as what to expect, what to do, what you will need, and so on. We can give you tips on making things easier and banish any worries.
Moving home is a lot more than knowing what to do, as there are many difficult tasks that you face. That is why we will assist you with all of them. Starting with placing, with can send a team of expert movers to our address to assist you. You home move will go well with us handling things, as our team can carry you everything properly. We will bring all the necessary packing supplies that are needed, firm bubble wrap to boxes. We can assist you in sorting you goods, enfolding them and appropriately placing them, in boxes.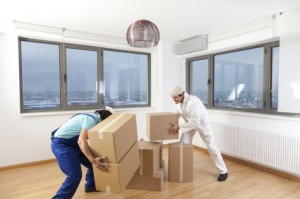 Carrying large and heavy goods such as boxes and furniture is a big part of a house removal and the toughest. Getting such objects through your abode, on and off transport and then into your new address is dutiful. However, with our help, it won't be an issue because our team are strong and knowledgeable, so we will be able to safely guide objects in and out of your homes. We will do this without any damage occurring to the item or building, as well as preventing any injuries.
A house relocation won't get far if you don't have suitable vehicles to transport everything in and that is why we have a fleet of motors at your disposal. We can send as many vehicles as you need, in the form of vans and trucks. Our drivers will load everything gently and have them delivered swiftly to your address.
If you choose to hire our moving home services then we want to make it as simple as possible. When you call us on 020 8746 4366, our operator will be able to run through our services and let you decide what you need. We will offer a free quote that will bring the correct support and a great house removals deal.
To hear more about London Removals get in touch on 020 8746 4366.