North London
Removals North London
Are you going to be moving to North London some time soon? No matter whether you're coming to London for the first time, or if you're just moving down the road, you'll find that, when you move with London Removals, moving day is a breeze. Whether you're moving your home or your business, and whether you've got a whole mansion to move or just a small studio apartment, you'll find that we've got the services, the people, and the expertise to get your move underway smoothly and easily. To learn more what we offer how our services can work for you, why not give us a call today on 020 8746 4366? One of our friendly staff will be happy to offer you a free quote and talk more about the service we provide. From there, it's only a small step to getting you on the road.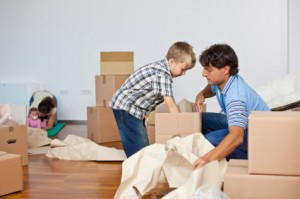 North London is a large, vibrant, and exciting area to move to. There's no strict definition of what North London covers, but it's normally taken to include all the areas north of the river Thames. It's often also used to contrast with East London –– which is the area north of the Thames and east of the City of London –– and West London –– which is the area starting in Fulham and extending west towards Hillingdon. It's often now taken to include areas like Barnet, Camden, Islington, Hackney, and Westminster.

Camden is an area only a few miles to the north of Charing Cross. The Borough of Camden is large, and covers areas as diverse as Hampstead, Holborn, St Pancras, and others. Camden Town is a smaller area within this. It is well known as a hub for retail and entertainment, and is well known for a number of distinctive features. The first of these are its markets. There are at least six of these, selling everything from clothes to food to antiques, and attracting thousands of tourists and London locals each day. It is also well known as a music hub, with a number of famous concert venues, making it an important part of London for nightlife.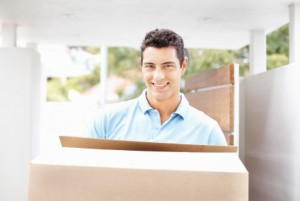 Hampstead is a very different area, which highlights just how diverse and varied a region North London is. It is a well-off area, and mostly residential. In fact, the village if Hampstead is said to have more millionaires living within its boundaries than any other area in Britain. It's best known for Hampstead Heath, a large area of parkland that provides one of the most well-loved green spaces in the north of London. It is a very large park, covering almost a thousand acres. It is very hilly, which means that one gets great views of the whole city from the top of the heath.

Neighbouring Highgate is more suburban, and is well known for its green areas. As well as the heath, there are several large areas of park and woodland that make Highgate a very pleasant area to live in.

No matter where you move in North London, you'll be close to the sort of exciting, interesting life and beautiful surroundings that make London such a great city to live in. To make the best of your move, you ought to make sure that you've got a great team of movers behind you. Just give London Removals a call today on 020 8746 4366 and ask one of our representatives for your free quote. From there, we can move on to planning a personalised assessment to get your move underway smoothly and easily.