Packing Service
A Successful Move with a Professional London Packing Service
There is a lot you must tackle for a home removal and all of it requires dedication, skill, patience and strength. You will plan the process, pack your things, carry large objects, transport goods and much more. You face long hours, injuries, stress, and more managing all of this, but it is worth it at the end of the day. However, while you may go through lot for the process it is nothing compared to how your belongings can suffer.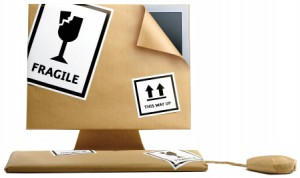 As your items are moved, packed, carried, transported, stored and more, they are all vulnerable. They can be dented, scratched, become dirty and wet, dropped, crushed and much more. So many risks face your belongings you will need to pack them correctly. This can be easier said than done, but with London Removals's packing service things will go well.
Call us today on 020 8746 4366 and you can learn about our packing support. We are an expert removal company who can help with every aspect of your move, especially your packing. We can do this in a multitude of ways, starting with when you contact us over the phone.
Our operators are knowledgeable and experienced when it comes to a move, so they can impart all of their knowledge to you, Packing can be a complex process, so our packing service aims to make thing simpler. Our team will be able to fill you in one everything you need to know, such as what materials you require, where to purchase them and so on. We can give you tip son how to go about your packing in general and teach you how to enfold your goods and place them in boxes properly. With this advice, your chores can be done properly, ensuring the safety of your goods.
While knowing what to do can be useful for your London packing it may not be enough. You made some extra people to assist you and show you the way and we can do this. We can deploy or packing squad to your home and they will be ready to help with whatever you need. Each one is an accredited mover with years of understanding and skill. They know how to pack properly and will never keep you items at risk. Each one is friendly and trustworthy so you should have no doubts about them handling your possessions.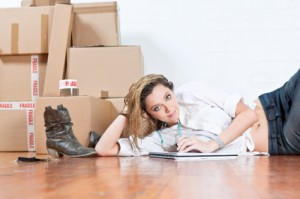 Out staff can assist you in sorting items and making an inventory. These steps can make the chore simpler and will ensure nothing is lost. Our team of packers will use the appropriate materials for your goods and wrap them carefully. Bubble wrap and tissue paper are the main types they will use as they can prevent scratches, dents, leaks and other maladies.
Our team of packers will have an abundance of boxes, mostly made of cardboard with some plastic containers. They know how to stack things into boxes so nothing will be damaged and they will arrange them so items are complemented. This means fragile goods will be kept separate and liquids and sharp items are kept away from other items.
As well as offering packing facilities, we can also aid you with carrying your items. Our team will have the strength to properly carry things so your items are at no risk. We also offer storage facilities where you can leave your goods for any length of time. This allows you to keep things secure and out of the way until they are needed.
London Removals offers the best packing services available, so call us today for a free quote and to find out more.