West London
Removals West London
When it's time to plan your move to West London, the first thing you should do is give London Removals a call. We know London inside out, and we'll be able to help you with all of the ins and outs of moving to a new address in the city. No matter whether you're going to be moving your business or your home, no matter how far you're moving, and no matter how much you need to move, you can be sure that our team has the expertise, the experience, and the attitude to get your move underway smoothly and easily. To learn more about what we can offer and how our moving services can work for you, West London Removal Servicesjust give us a call right now on 020 8746 4366 and ask one of our friendly assistants for your free quote. Remember –– when you come to the best, you can be sure that you're in safe hands.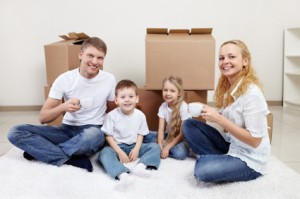 West London is normally taken to include Ealing, Hammersmith, Fulham, Harrow, Hillingdon, and Hounslow. These are exciting, up-and-coming areas to live and work in, with a great mix of residential, cultural, and business sites, all easily served by the Tube and by overground trains.

Fulham is about 4 miles to the south west of Charing Cross, on the north bank of the Thames. If you love sport, it's a great area to live in –– Fulham and Chelsea football clubs both have their homes in the area. It's a green, rather residential part of town, but very close to famous and lively areas of he city like Kensington and Chelsea. That means that it has become a popular place for young professionals and families to move to, who want a quiet part of London to live in, but one which is in easy reach of the centre.

Hammersmith, which lies in the same borough as Fulham, is one of the most important commercial and transport hubs of the city. Originally, it was a very industrial area, with a focus on energy production and manufacturing. In recent years, it has become more associated with services and commerce, which has changed the character of the region a great deal. Many important companies have their UK headquarters in Hammersmith, including Disney, Coca-Cola, L'Oreal, Sony Ericsson, AOL, and Universal Music Group. This concentration of important industries has made Hammersmith an important centre West London Removalsfor business and trade in the UK.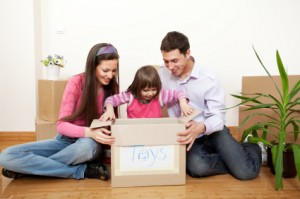 Ealing is a more suburban area than either Fulham or Hammersmith, and lies a little farther out from the centre of the city that either of them. It is an important residential and commercial centre, and is perhaps best known for its movie studios, simply known as the Ealing Studios, in which many classic dramas and comedies were filmed. These include early British comedies like The Lavender Hill Mob and Passport to Pimlico. More recently, they have been used for filming Notting Hill. Ealing is served by both overground trains and the London Underground, Picadilly Line.

As you can see, then, West London is a vibrant and interesting part of town to move to. With so much going on, and such a range of different areas to choose from, each with their own characters and history, you can be sure that you'll find the right place for you. Then it's just a matter of finding the right movers to get you to your new address. Just give London Removals a call today on 020 8746 4366, and ask one of our representatives for your free quote. We'll be able to get your move underway as quickly as you need.