North West London
Removals North West London
Moving to a new home or relocating your office is an exciting opportunity that allows you to reinvigorate your life. It comes with new opportunities, improved surroundings, a more desirable location, closer proximity to important people and places and much more. While there is all this to look forward to, it isn't all fun because you have to tackle a lot of work. There is plenty to do to get all of your goods safely from A to B but luckily we ate London Removals can help.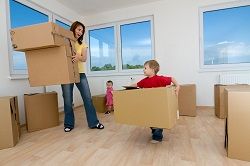 With one call to us on 020 8746 4366, you will have access to the support of a top London removal company. We can support you with every aspect of your relocation by providing all the suitable services. Our removal team can be at your address whenever you need them and they will be able to assist you with all of your packing and can supply all necessary materials and packing boxes. They will be able to carry your goods from the building, on and off vehicles and they will safely get them inside your new address. We have moving vans and man with van drivers who can get your goods to where they are needed and we also supply secure storage facilities that you can utilise.
North West London is one of the regions of the London are and covers the postcode sections of NW1 to NW11. The boroughs included here include Brent, Barnet, Camden, Hammersmith & Fulham, Ealing, Harrow, Westminster and Islington. This means North West London is home to Kentish Town, Camden Town, Marylebone, The Hyde, Swiss Cottage and more. This part of London is one of the most populated and you can find many theatres, art galleries, museums, stores, restaurants and markets.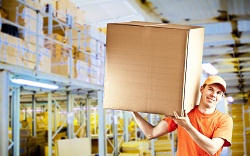 There are many places of interest in NW London, so if you are making your home here then there will always be plenty to do. Some of these highlights consist of various parks and nature spots such as Hyde Park, the nature reserves in Arkley, Primrose Hill and Gladstone Park. There is also the University of London Observatory, the Camden street markets, The Roundhouse Theatre, Madame Tussaud's wax museum and much more. If you relocate to the area, you will be living where many notable and famous people have resided, such as Karl Marx, Charles Dickens, Alan Rickman, Keith Richards, Richard Branson, Simon Pegg and George Orwell.
Hiring London Removals will ensure you get the help you need. When you call us on 020 8746 4366 or operators will be happy to talk to you about the moving proves and what we do. They will give you all the necessary details on our services so you can learn about each and see which is right for you. We aim to be flexible so you can hire eagerly what you require, whenever you need it. This also applies to our free quotes, which will reflect what you desire and guarantee you get a great deal. These need no commitment, so you can back away from any offer that doesn't represent your needs.